Ensure a consistent response, regardless of who's at the controls.
The OnTrack™ suite captures tribal knowledge, combines it with best practices, and translates it into easy-to-follow action plans for any scenario. Additional features include:
On-the-go monitoring and management
Real-time insight into who's doing what, and when
Historical records that ensure compliance
Best of all: It's fast and easy to implement, because you don't have to completely overhaul your existing system. OnTrack combines expertise from MAVERICK Technologies with
off-the-shelf technology to get you up and running in about two weeks.
Schedule your demo now
In as little as 30 minutes, we'll show you how OnTrack can help boost your production efficiency.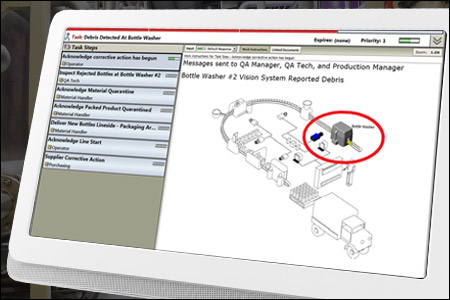 Complete the form to request a demo: